Team principal Andreas Seidl says the McLaren Formula 1 team has to understand why it suddenly lost pace on the hard tyre during a "painful" Mexican Grand Prix.
McLaren looked strong in practice and qualifying, with Carlos Sainz Jr starting seventh and Lando Norris eighth, but both drivers struggled when they switched to Pirelli's hard compound.
Sainz finished 13th, while Norris lost time at a botched pitstop and his car was later retired.
It was the first time that McLaren had failed to score a point since the Belgian GP at the start of September, having had a car in the top six at seven of the previous 10 races.
"A painful Sunday for us, after having several good race weekends or good Sundays," said Seidl.
"First of all, especially on the hard tyres, we didn't have the pace we have seen in the last two days with the car.
"It is something we need to analyse and understand, if it was related to track temperatures being higher today, or something else.
"Then obviously after having good starts with both cars, having the pitstop issue on Lando's car destroyed his race.
"We later on decided to stop his car since we are running several parameters of the car at the limit, and we didn't want to risk any damage.
"Definitely in terms of pace it was a setback. And actually it was the first time in quite some time that we have seen a different pace on Sunday compared to the other two days of the weekend so we simply need to analyse what the issue is.
"Lots of opportunities to learn from, and [it] simply was a reminder that we still have a lot of work to do to become a better team."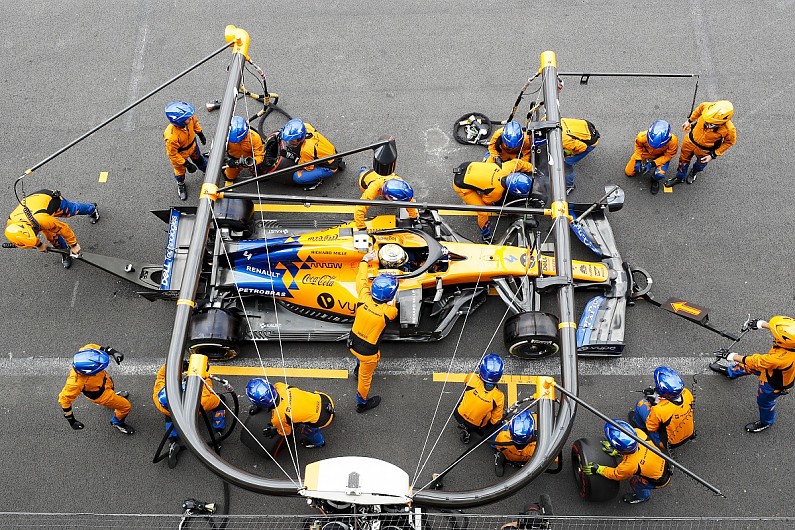 Seidl stressed that Norris has had most of McLaren's bad luck this year, which has cost him a lot of points.
"I think it is important to mention that when we do the analysis of Lando and Carlos and what they have done both so far this season, for qualifying and race pace they are both within a tenth so they both do a good job," added Seidl.
"Lando was simply unlucky in a lot of races with a lot of technical issues or issues like simply being unlucky with the brake duct being blocked and losing a lot of points due to that."